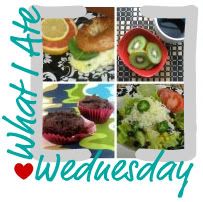 This weekend I worked the evening shifts in Mission Control. I was there on Saturday and Sunday, from 3pm to midnight. Weekend shifts are usually quiet (read: boring), but at any moment something could break and you could spend hours
crying
fixing it. Also depending on communication satellites, you could have alot of breaks or few to no breaks for bathroom visits or microwaving. Because of this I try to bring an assortment of foods- some that don't need to be heated up, some that are really easy/quick to eat, and some random leftovers or Amy's frozen meals. I
am indecisive
like choices, so I bring multiple options. Most days something doesn't get eaten, usually its the yogurt.
Saturday I brought this mega sandwich and tore into it almost right away. Partly because I was hungry, but at least half because it looked so amazing. Hummus, bell pepper, avocado, onion, tomato, and cucumber; inspired by the Mediterranean Veggie sandwich at Panera.
Saturday morning I woke up and did a 4 mile run with my bf/running buddy. I had been planning to make this delicious-looking
Spaghetti Squash Mac-less and Cheese
from ReadsRecipesRuns so while we were making breakfast, I prepared the squash and popped the cleaned halves it in the oven to roast. After they had roasted and cooled, I followed the recipe almost exactly- I did toss some Italian-style bread crumbs in to the topping. Before packing it up for lunches, I snuck a taste. It was, in fact, delicious! Goat is a good choice because it makes it seem really decadent and creamy without a lot of cheese tossed in... So good, even reheated! This one is definitely a winner!
Here's the giant spread I packed for Sunday:
Lunch + Snacks + Dinner include: Leftover chicken taco insides (chicken, beans, avocado, pickled onions- aka that purple mess in the middle, and cheese), trusty Diet Coke (never control the Space Station without it), Hummus with pita chips and veggies, hard boiled egg with salt and pepper, and more Mac-less and Cheese.
Demolished. And that's What I Ate... in Mission Control.